Events & News
ESPES 2021: 11th ANNUAL CONGRESS
September 15-17, 2021
PALAZZO DEI CONGRESSI
LUGANO, SWITZERLAND
See: ESPES 2021 Flyer
ESPES SUMMER PRESIDENTIAL LETTER
Read Presidential Letter in PDF
September 18, 2020  8:30 AM to 5:30 PM (CET, Central European Time)
Please fill the EVALUATION FORM
ESPES online GENERAL ASSEMBLY 4:30 PM to 5:30 PM
Corona pandemia: evolutions for pediatric surgeons
ESPES Recommendations in a Covid-19 pandemic read more
ESPES Manual of Pediatric Minimally Invasive Surgery
Today we received a mail from Springer as for our ESPES Manual of Pediatric MIS downloads in 2019-2020
Since its online publication on Aug 21, 2019, there have been a total of 26905  downloads for our ESPES eBook on Springer Link. 
We are delighted to tell you that our book was among the top 25 most downloaded Springer eBooks in its respective eBook Collection in 2019.
Many thanks to all the contributors. 
Ciro Esposito ESPES past President and the Editors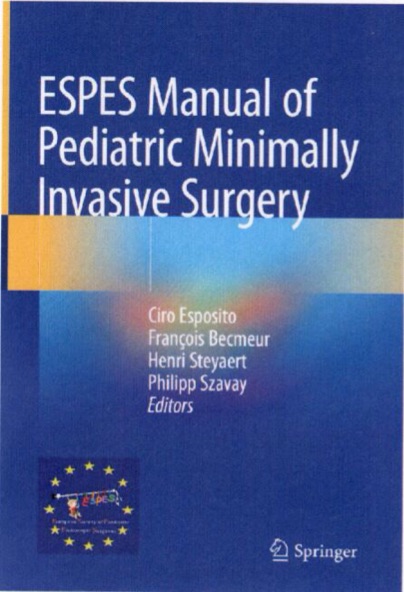 Click here