2020 Annual Meeting- Important Update
Important Update as of March 20, 2020
Dear EUPSA/IPEG//ESPES Members and Meeting Attendees,
In the face of the global crisis created by the COVID-19 pandemic, our primary concern must focus on safety and responsibility. The EUPSA-IPEG-ESPES executives have been constantly monitoring the situation as it pertains to the 2020 Vienna Congress. At the present time, we have suspended all advance planning for the meeting as we anticipate that the meeting may be canceled. A formal decision will be forthcoming. This decision will NOT be made lightly, but it may be the only viable option available in good conscience in order to preserve the health and safety of our surgeon attendees and patients. At such time that the meeting is officially canceled, registration payments will be promptly refunded in full.
Laying the groundwork to bring the global pediatric surgical community to Vienna has been a teamwork effort made by all three societies (EUPSA, IPEG & ESPES). We are all very appreciative of the leadership and three- society working team that evolved. We look forward to continuing to build the relationships and as we move forward as a global family, we will keep you updated on additional joint efforts "Among Friends"
Your well-being and the well-being of your families is our priority.
Thank you for your continued support.
EUPSA, IPEG, ESPES Leadership
Tomas Wester – EUPSA President
Holger Till – IPEG President
Henri Steyaert – ESPES President
ABSTRACT SUBMISSION:
CLOSED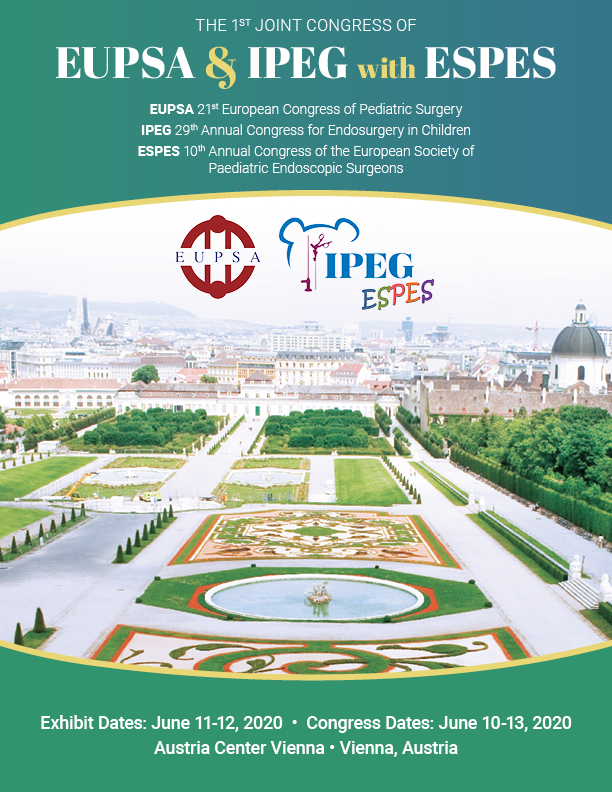 Contact