Call for abstracts
ABSTRACT SUBMISSION DEADLINE: Friday, January 17, 2020 (5:00 PM PST)
Dear Colleagues,
You are invited to submit abstracts to IPEG's 29th Annual Congress for Endosurgery in Children in conjunction with the ESPES 10th Annual Congress for the European Society of Paediatric Endoscopic Surgeons taking place as part of the 1st Joint Congress of EUPSA & IPEG with ESPES, being held June 10-13, 2020, at Austria Center Vienna in Vienna, Austria.
NOTE: IPEG's CME Committee declares that no employees of a commercial interest may present in IPEG CME accredited activities when the topic is relevant unless in compliance with the ACCME's policy and approved by the IPEG CME Committee. For additional information, review https://www.ipeg.org/abstract/ 
If you have any questions, please contact the IPEG office at 310-437-0553 x118 or by email abstracts@ipeg.org.
IPEG Abstract Services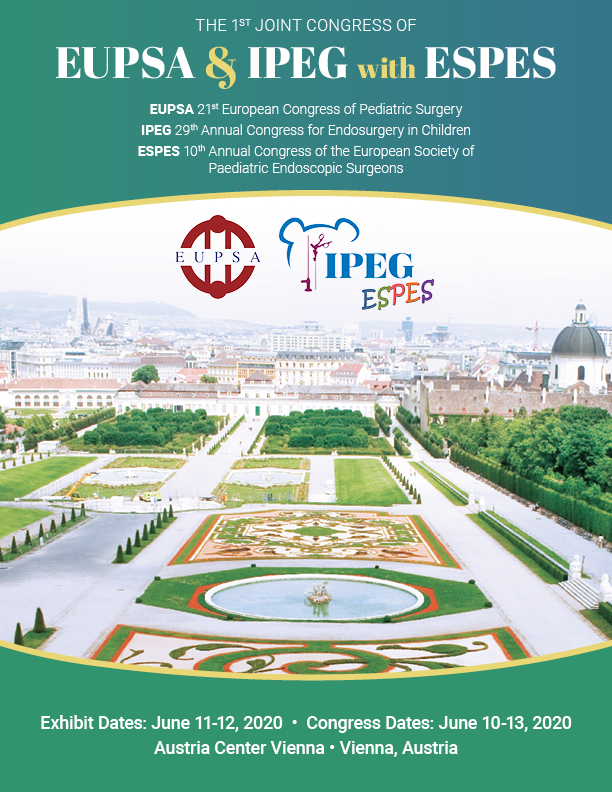 Contact